Incorporate NHD Inquiry-based learning into your teaching.
Start your History Day project.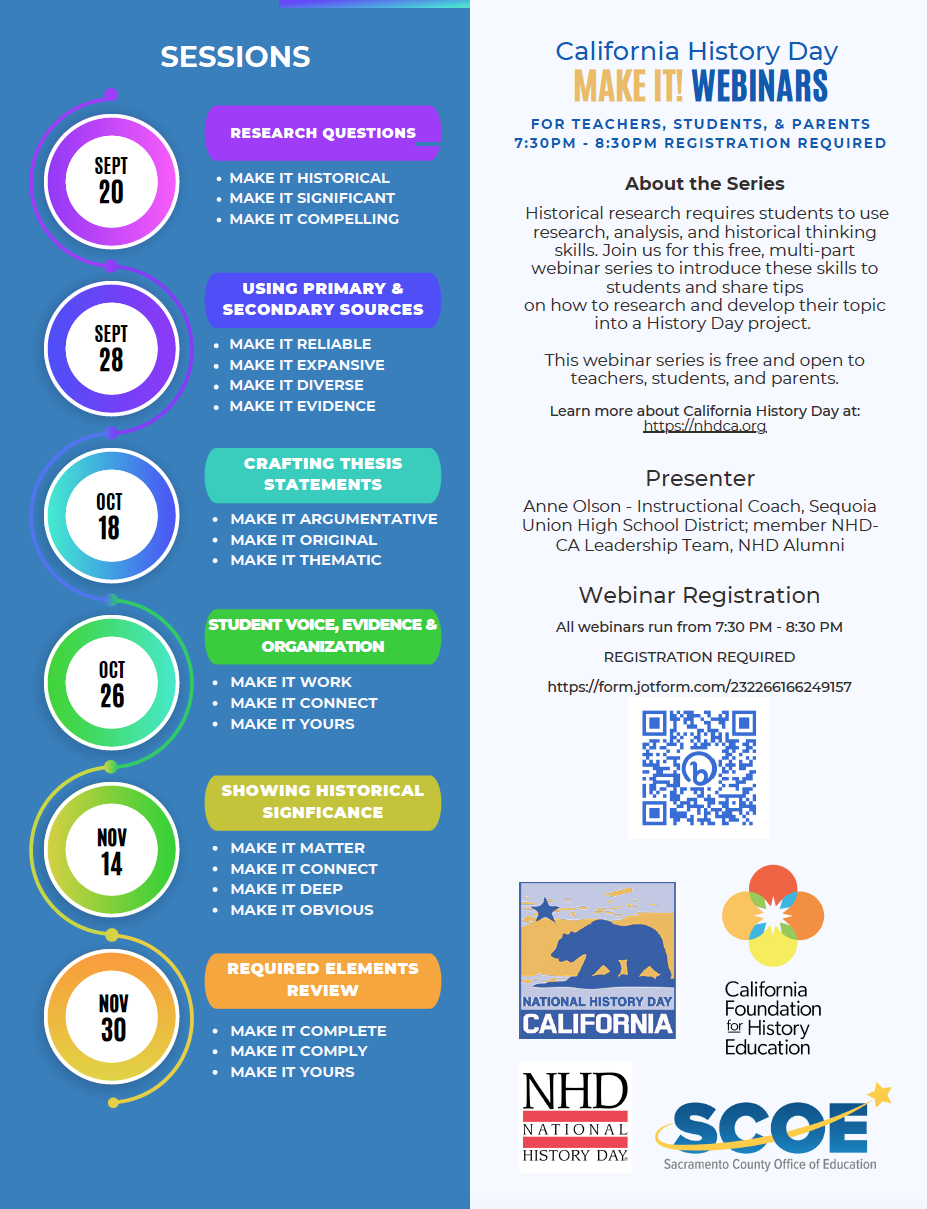 Register to Participate in Live Webinars or to Watch the Recordings History Day projects require students to use research, analysis, and historical thinking skills. Join us for this free, multi-part webinar series to introduce these […]
Read More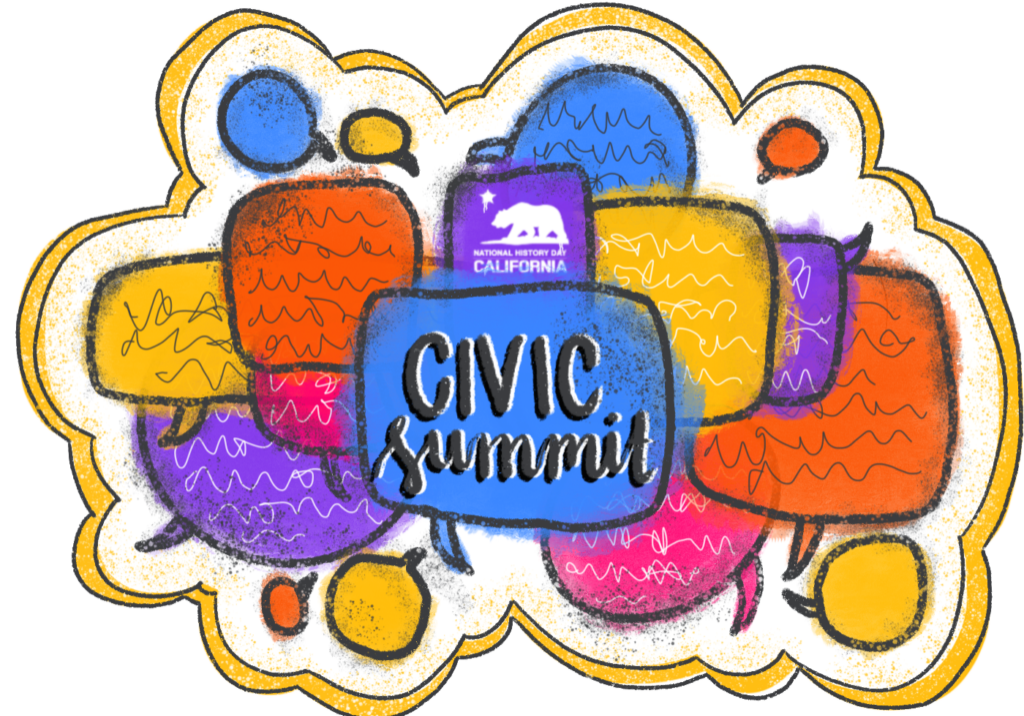 Use your National History Day research to help meet some of the requirements for the California State Seal of Civic Engagement. The Civic Summit at History Day California provides students, grades 9–12, an opportunity to engage in civil discourse with other students on their topic.
Sacramento County Office of Education
NHD-CA
P.O. Box 269003
Sacramento, CA 95826