This year's California state contest will take place at Sacramento State in April 2024. The winners from each county competition are eligible to advance to the state contest. Over 1,600 students compete at the state contest each year. California champions will advance to the national competition that takes place in Maryland in June.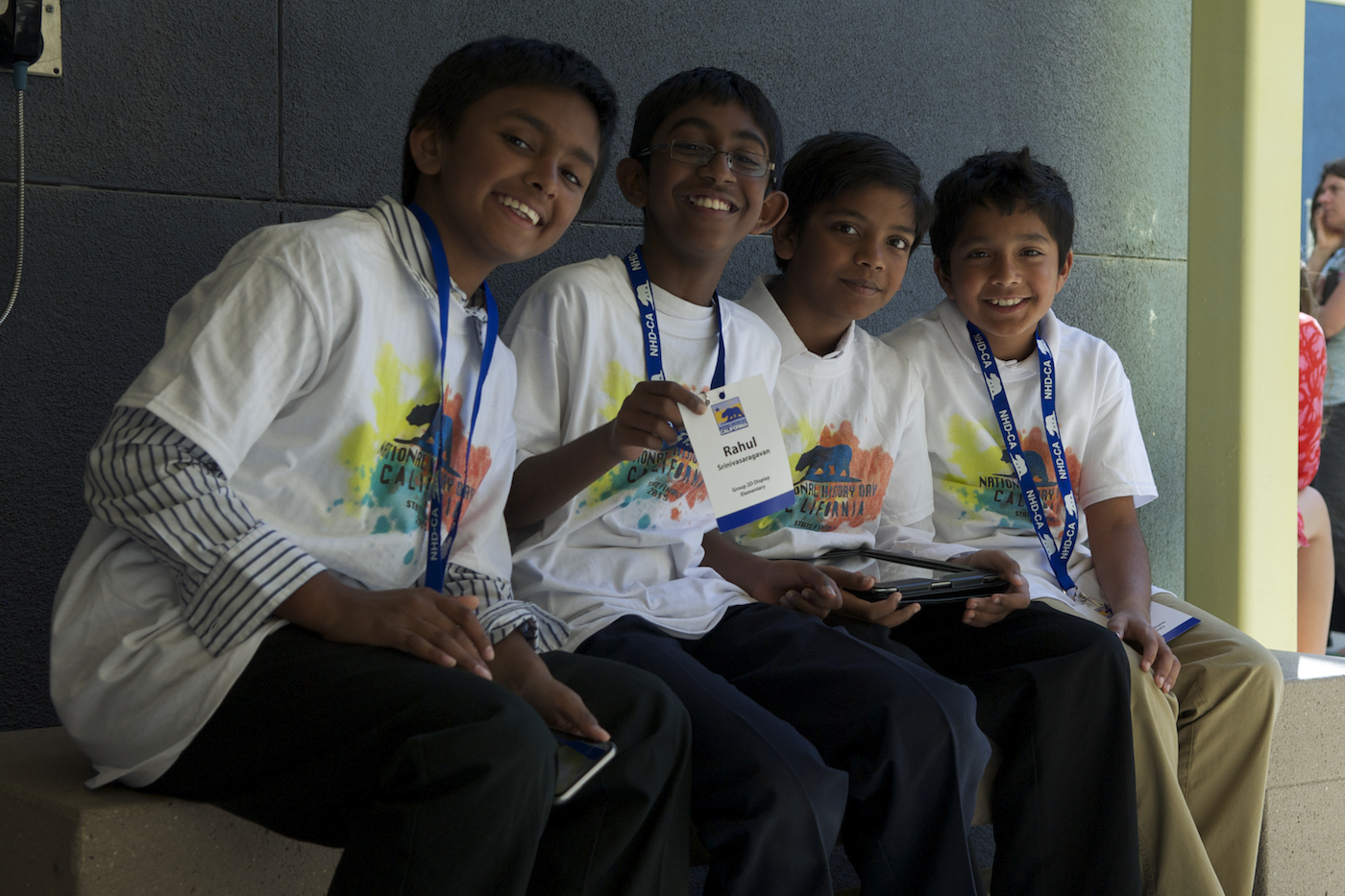 2024 Contest Information
Dates:
Friday, April 19th to Sunday, April 21st
Jr./Sr. Division Awards will take place the morning
of Sunday April 21st
Location:
Sacramento State University
6000 Jed Smith Street
Sacramento, CA 95826
Results will be posted here once available.
Download the app to view the schedule, get important updates, and view pictures and other posts from students and teachers
Go to the Apple or Google Play store and search for NHD-CA to download the app.
Contest Maps & Directions
Below are driving directions and maps for the NHD-CA contest. Park for FREE without a permit in PARKING STRUCTURE III on Saturday & Sunday.

Union Game Room:  Play pool, ping pong or video games. First Floor, UU 10:00 AM - 4:00 PM
Board Games:  Grab a friend or make a new one playing board games. Second Floor, UU North Lounge, 10:00 AM - 5:00 PM.
Campus Tours:  Learn more about Sac State by participating in a tour. Second Floor, UU Cottonwood, 10:30 AM - 2:30 PM. Pre-register
Yosemite Photos:  Come take a photo with your favorite NHD-CA Grizzly. First Floor, UU
Planetarium Shows:  Women in Astronomy planetarium shows will take place at 1:30 & 3:00 PM. University Planetarium. Free - first come, first served. 90 people max.
Take me out to a ballgame:  Come check out a Hornets softball game (12:00 PM), tennis match (1:00 PM), or baseball game (2:00 PM),. Check the map for locations. $5/$3 youth for baseball & softball.
Parents, students, teachers and other guest may view student work at the following times.
Documentary, Podcast, & Performance Rooms Open to the Public
Check out a documentary, podcast, or performance during morning and afternoon judging sessions. Location: Alpine and Brighton Halls.
NHD-CA Showcase
Explore exhibits, posters, websites, podcasts and papers during the NHD-CA Showcase from 12:30-1:30 PM. University Union.
Students are invited to share their work during this informal showcase. Websites, Papers, Exhibits, Posters, and Elementary Podcasts will be showcased at this event. Attendance is not required.
Parents, fans, and teachers are welcome to view student projects.
California State Parks welcome History Day Participants
Railroad Museum
Friday - Sunday
$12 adult / $6 children
More Information
Old Sac Underground Tours
Friday - Sunday
Reserve in advance
50% discount – use promo code NHDCA2023
More Information
Stanford Mansion Tours
Friday - Saturday
$5 adult / $3 children
More Information
Sutter's Fort State Park
Friday - Saturday
$5 adult / $3 children
More Information
Sacramento County Office of Education
NHD-CA
P.O. Box 269003
Sacramento, CA 95826