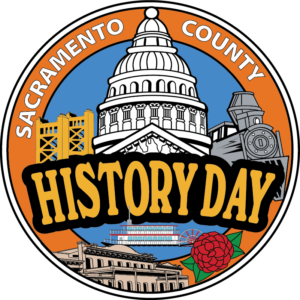 Sacramento County History Day
As part of NHD-CA, Sacramento County History Day (SCHD) makes history come alive for students by engaging them in discovering the historical, cultural and social significance of the past.  NHD engages Students through authentic historical inquiry on a topic of their choice. Their research, analysis, and interpretations are brought together to become their final projects which are displayed at school showcases.

Student projects can be entered at the county level and winners at Sac History Day advance to the state History Day competition.
Read below to learn more about history day in Sacramento.
Step into the world of historical inquiry. Discover the captivating realm of project-based learning as you unravel history alongside your students.
Students will present sample projects and answer questions, hear from a panel of experienced teachers, learn about rules, theme, rubrics and skills based lessons. 
Tuesday, September 12th • 4:45 pm - 6:45 pm
Dinner Provided
Sacramento COE, 10474 Mather Blvd.
Implement Inquiry Through History Day
Foster student voice and choice through historical inquiry with the California History Day program.
Participants will work to create a historical inquiry experience for all learners, supporting critical thinking, writing, and research skills. Tuesday, September 26th • 8:30 am - 3:30 pm • Location: Sacramento COE.
Sign your school up to receive information and registration materials for the 2024 competition.
Sac State, in partnership with the Sacramento Public Library, will host student workshops in the fall and early winter to help students with their research and project development.
Workshop 1
Launch Your History Day Research
Sunday, October 1 • 1-4 PM • Virtual
Register: https://tinyurl.com/NHD2024-1
Workshop 2
Putting Your Research Plan into Action - Find High-Quality Sources at the Public Library
Saturday, October 14 • 3-5 PM
Carmichael Branch Library
5605 Marconi Ave., Carmichael
Saturday, October 21 • 3-5 PM
Elk Grove Branch Library
8900 Elk Grove Blvd., Elk Grove
Workshop 3
Using Local and Digital Archives
Sunday, November 5 • 1-4 PM
Center for Sacramento History
551 Sequoia Pacific Blvd., Sacramento

Workshop 4
Project Rx Workshops (Zoom Drop-in)
Sunday, January 21, 2024
Register: https://tinyurl.com/NHD2024-2
Sunday, February 4, 2024
Register: https://tinyurl.com/NHD2024-3
The 2024 Sacramento History Day Competition will take place on Saturday, March 2, 2024 at Inderkum High School.
Elementary Poster Interviews
Frequently Asked Questions
Wednesday, December 20, 2023:  Registration Opens
Sunday, February 4, 2024:  Registration Deadline
Tuesday, February 13, 2024: Documentaries, Historical Papers, Podcasts & Websites Due
Saturday, March 2, 2024:  Sacramento County History Day Competition
Exhibits, Posters, Performances Due
Cost: $45 per student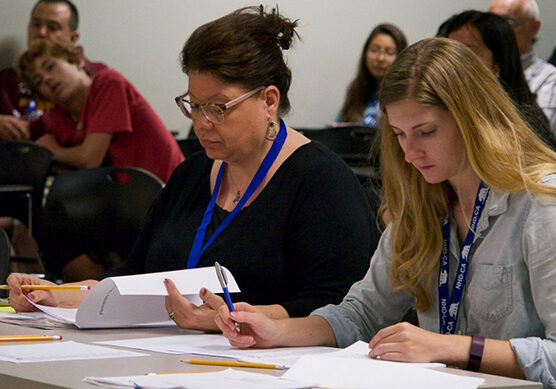 Volunteer Judge Information
The Sacramento County History Day will take place in March 2024. Students will submit exhibits, posters, documentaries, websites, podcasts and performances. Judges are needed to score projects, conduct student interviews, and provide feedback.
When:  Saturday, March 2, 2024
Times:  7:30 AM - 1:00 PM
Location:  Inderkum High School