History Day projects require students to use research, analysis, and historical thinking skills. Join us for this free, multi-part webinar series to introduce these skills to students and share tips on how to research and develop History Day projects.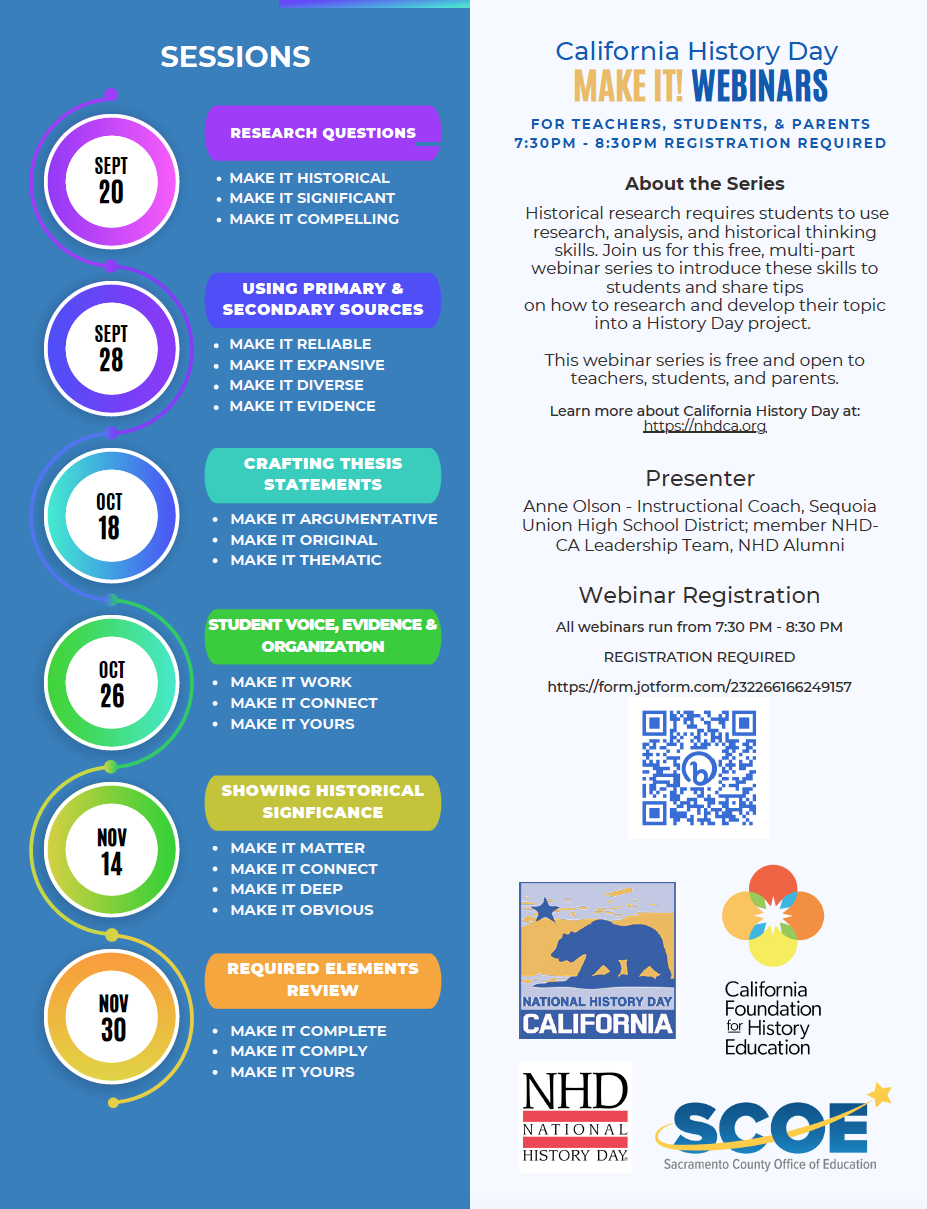 Sept. 20 - Research questions
Sept. 28 - Primary & Secondary Sources and How to Use Them
Oct. 18 - Crafting Compelling Thesis Statements
Oct. 26 - Deconstructing a Project: Voice, Evidence, Organization

Nov. 30 - New Date

- How to Show Historical Significance

Dec. 14 -

New Date

- Reviewing the Required Elements of a NHD Project
All webinars are from 7:30 - 8:30 PM
This webinar series is free and open to teachers, students, and parents.
Presenter Anne Olson - Instructional Coach, Sequoia Union High School District, member NHD-CA Leadership Team, NHD Alumni